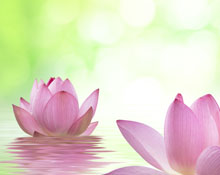 We are glad that you have found us and given us the opportunity to tell you about our services and team.
We are focused on providing the most effective and beneficial therapeutic treatment programs to improve your ability to be independent with your daily activities of living and home work management.

The Atlantic Rehab Difference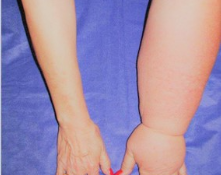 We are very excited to announce that Dr. Nicholas "Nick" Gingras has joined our team!
He brings more than 18 years of experience in an outpatient physical therapy setting.

We are a Group Private Practice of Highly Experienced Therapists.
You have set aside time in your busy day for therapy, it is YOUR time.
Your Atlantic Rehab therapy appointment is a dedicated One-On-One time with your therapist, who is focused ONLY ON YOU, unlike larger clinics that juggle multiple patients at the same time or only work with you for 30 minutes out of your 1 hour appointment.
Doctor of Physical Therapy
Certified Strength &

Conditioning

Specialist
Certified Athletic Trainer
Nick specializes in Sports Medicine including rehabilitation and sport-specific strength and conditioning, post-surgical rehabilitation including joint replacement as well as management and recovery of conditions of the foot and ankle.
His credentials include:
Dr. Nicholas Gingras,

DPT, ATC, CSCS
Coronavirus / COVID-19

Update
We at Atlantic Rehab Services and Lymphedema Center want you to know that we are prepared to keep our patients and employees safe during this COVID-19 crisis.
We have consulted with the national and Maine Centers for Disease Control, (CDC) for educational information to maintain good infection control at our clinic.
Please find the attached handouts provided by the CDC for your reference. They have stressed that we all stay informed about their recommendations for prevention and intervention as there is much misinformation spreading around on the media and in our communities.
This misinformation can cause panic and distraction from the facts.
If you have questions or concerns, please contact the CDC in Maine at 1-207-287-8016 or on-line at www.Maine.gov .
Lastly, we are suspending our cancellation policy of 24-hour notice. If you are sick, have a fever, cough, respiratory distress please call us to reschedule. Stay home, rest and come back when you are well.
We will get through this, take care.
Sincerely,
Donna Labrie Hunt
CEO, Owner
Dear Atlantic Rehab Services & Lymphedema Patients,
We accept all health insurance plans and worker's compensation insurance.