Lauren Hurd, MSOT

R/L

, CLT Certified

Lymphedema

Therapist,

Occupational

Therapist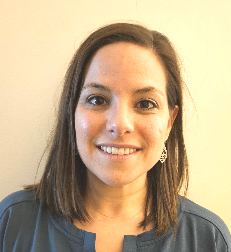 Lauren joins the Atlantic Rehab team with 7 years of experience practicing occupational therapy in inpatient, Skilled Nursing Facility, and home care settings.
She completed her M.S.O.T. at Worcester State University in 2013 and moved to southern Maine to begin her career.
Her work experience includes specialization in the treatment of upper extremities and care of patients with dementia. In the course of her work, Lauren recognized an increasing frequency of patients presenting with symptoms of lymphedema and the need for treatment resources in the community.
Lauren completed her training as a Certified Lymphedema Therapist and joined the Atlantic Rehab & Lymphedema team in early 2020.
Lauren resides in Kittery with her family and enjoys yoga, soccer, music, creative writing, travel, and Red Sox baseball.
To Schedule an Appointment
(207) 703-0199